How Does Car Financing Work?
Once you're ready to get behind the wheel of a new or used Buick, GMC model, you have a few options to choose from based on what's best for your finances: purchase the vehicle outright, lease it, or apply for financing from Bob Ross Buick GMC. If you're asking yourself, "What does it mean to finance a car?" and "How does financing work?", we're here to help you understand the process. Learn more about car financing and more when you contact Bob Ross Buick GMC today!
How Does Financing a Car Work?
The first step in financing a new or used vehicle is to apply for a loan through the dealership, a bank, or a credit union. You can apply online or visit the finance center to talk to someone about your financing options before getting approved. Factors that the lender will look at include:
Credit Score
Loan Amount
Length of Loan
Debt-to-Income Ratio
Age of the Vehicle
If you have bad credit, or even no credit at all, you should consider asking a family member or close friend to cosign your loan. Or ask the dealership if they offer no credit car loans. The payments may be higher, but during this time, if you make your payments on time, you can build up your credit and refinance for lower payments later.
Choose Your Lender
If you are approved for a loan, you might have a few different options to choose from. If the dealership offers in-house financing, compare their offer to the offers from the bank or a credit union to see which is best for you and your budget. Before applying, make sure you know how much you can put down as well as how much you're willing to pay a month. It will also help to leave a little wiggle room in your budget.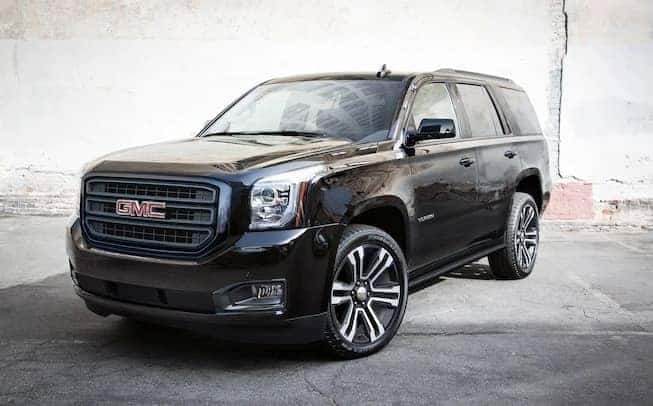 Finalize the Loan Terms
While the first offer you get might seem like your only option, especially if you have less than perfect credit, it's not. You may need to negotiate to get a loan with an interest rate that works for you. The interest rates and payments aren't all you need to focus on. You should also consider financing add-ons, like extended warranties. When you finalize the loan, be sure that you've looked over the details of the loan before you sign all the necessary paperwork. After everything has been signed, get behind the wheel of your new vehicle and get ready to drive it home to Bellbrook.
Learn Know More About Car Financing at Bob Ross Buick GMC
Learn more about the automotive finance process, trading in a financed car, your insurance options including GAP coverage, and more when you contact Bob Ross Buick GMC today to talk with our finance department. Also, browse our offers and incentives to help you save more on the model you're looking to drive home. Learn more on how we can help with a bad credit car loan, how to trade-in a car, how to get a lower interest rate on a car loan, how to remove a cosigner from a loan, or find out where the best place for a car loan is.