How to Get Lower Interest on a Car Loan

Many drivers come to us wondering, "how can I lower my car loan interest rate?" Let the finance experts at Bob Ross Buick GMC help answer that. Learn about auto financing and lease deals to answer more than just the question, "can you lower interest rates on a car loan?" Contact our finance department today with any questions after checking out our guide on lowering the interest on a car loan.
How to Lower Your Car Loan Interest Rate
Check your credit score. Knowing your credit score can help you decide if it needs to be cleaned up a bit more before you apply for a car loan.
Clean up your score. Making sure your credit score is in a good place before applying for a car loan can help in getting you a lower interest rate.
Check for Refinance Loans. Make sure you know the range of interest rates that are average for your credit score and loan amount. Be sure to compare rates and payment terms from multiple places and ask your current lender for a lower rate. If denied, let them know you've been offered lower rates elsewhere and ask if they're willing to match or beat the lowest offer.
Enlist a cosigner. Having someone cosign for your loan might get you a lower interest rate on your loan, especially if you have bad credit.
Consider in-house financing. In-house financing means you'll be making payments to the dealership instead of the bank. If you make your monthly payments on time, consistently, then you'll also be able to get a higher credit score.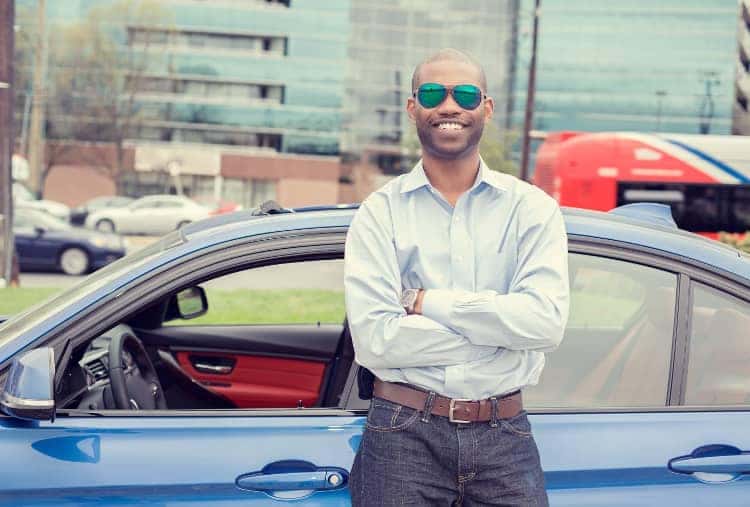 What is a Good Interest Rate?
Interest rates depend on credit score as well as the size of the loan. And while they can be negotiated, on average, Springboro and Bellbrook drivers will find interest rates ranging from 3.2% to 12.9%. Based off of credit scores, here are some estimated interest rates:
800 – 740 credit score: 3.2% interest rate (on average)
739 – 680 credit score: 4.5% interest rate (on average)
680 and below credit score: 6.5% – 12.9% interest rate (on average)
Finance Your Mazda with Bob Ross Buick GMC
No matter if you're looking for new lease deals, financing tips, want to learn if you can lease a car with bad credit, or want to talk to our finance experts to learn more about getting a lower interest rate on auto loans, we can help. Contact our finance team today with any questions about our services or even to learn about the GMC Acadia redesign, and be sure to browse our new vehicle specials to help you save even more on your favorite model.