Bank or Dealership: What's the Best Place to Get Auto Financing?

Every driver hopes to get the best deal possible when buying a new vehicle. Which leaves those who are car loan shopping pondering one question: "Where is the best place to get a car loan?" The answer to this question will depend on what your current financial situation as well as what you're looking for. Take a look at our guide, explore what your options are when looking for a car loan around Kettering, and make your way to the Bob Ross Buick GMC finance center today!
Car Loan Shopping
Not everyone knows where to get a car loan or how to get the best interest rate. That's why we've created this guide! Your two main options when car loan shopping loan include:
The dealership where you're purchasing your vehicle
Your bank
Both of these options offer different benefits to shoppers, so it's best to do a little research to find the best place to get auto financing that works for you and your financial situation. Applying for loans online from the comfort of home? Check out the best food pickup and delivery places near Centerville to provide added convenience!
Car Loans From a Dealership
One of the best places to get a car loan is the dealership where you purchase your vehicle.
Dealers can help you determine if leasing vs. buying is right for you.
Dealerships work with a variety of lenders to get you the best rates possible.
It is easy to apply. You only need to fill out one form to get multiple options.
Multiple lenders are competing for your business, which can lead to a better rate.
Some dealerships offer options for those who have issues with credit.
The dealership may offer financing incentives.
You may be able to negotiate your down payment when financing with the dealership.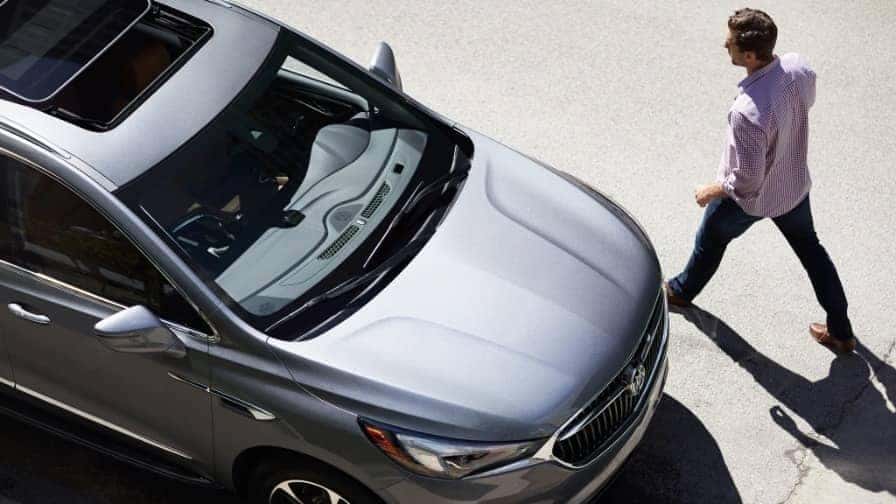 Car Loans From Your Bank
Your first thought when deciding where to get a car loan might be your local bank in Springboro. We recommend first speaking with your dealership before applying at the bank, as each dealership has different financing partners to go through. And if you have less-than-perfect-credit, you'll have an easier time getting a loan at the dealership. Despite this, there are some benefits to getting a loan from the bank including:
You have a pre-existing relationship with your bank
There are often set interest rates
You may be able to set a flexible payment schedule
Discuss Your Financing Options at Bob Ross Buick GMC
If you're ready to learn more car-buying tips, learn how to trade-in a car, how to remove a cosigner from a loan, or you want to apply for financing online to get the process started, rely on Bob Ross Buick GMC. Our finance experts are here to help you find the lease or loan you need for your favorite model. Don't hesitate to contact us!