What are the Benefits of Electric Cars?
---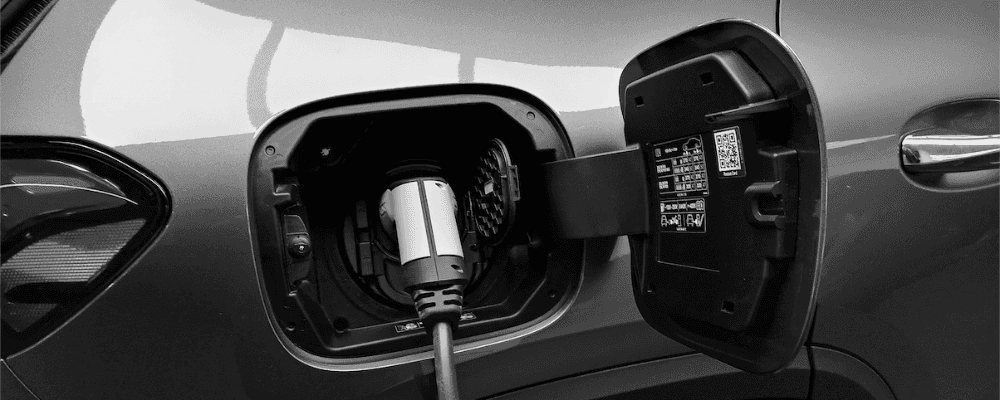 Electric vehicles rely on battery power to move you and your family around greater Kettering. This means that they don't create tailpipe emissions, and they don't require you spend money on gas. But that's not all they have to offer. Take a moment to learn about all of the other major benefits of EVs. Then, contact Bob Ross Buick GMC to arrange for a test drive in Centerville! 
Types of Electrified Vehicles You'll Find Near Springboro   
There are a number of different types of electric vehicles, some of which are fully electric, and others which provide a combination between electric and gas power. Take a moment to learn about the major categories of EVs: 
Fully Electric vehicles, EVs or "BEVs":

Electric vehicle has come to mean a vehicle solely powered by electricity from onboard batteries at all times, but the technical term for these models is "BEV," or battery electric vehicle. These create no tailpipe emissions and require no gas. 

Plug-In Hybrids, or "PHEVs":

These vehicles have both an engine and a battery/electric motor combination. You can drive them in full EV mode, gas mode, or hybrid mode. In order to drive in EV mode, these vehicles do require periodic charging. 

Hybrid-Electric Vehicles, or "HEVs":

Hybrid electric vehicles, or standard hybrids, use a traditional engine and an electric motor in tandem, increasing the gas mileage of the vehicle substantially. Hybrids are self-charging, since the battery power required by their motors is light enough to be replenished by the alternator while driving. 
Benefits of Electric Vehicles
There are many advantages to driving EVs, including: 
Roominess:

Batteries are smaller than engines, so they take up less space in your cabin! 
Speed:

Electric vehicles are capable of instantaneous torque delivery, meaning that they tend to be much swifter than gas vehicles. 
Reliability:

EVs are much simpler in design, which means that less can go wrong. They're also easier to maintain. Say goodbye to oil changes, and so much more! 
Maintenance Costs:

EVs are reportedly up to 40% less expensive to maintain than gas-powered vehicles.
Tax Incentives:

EV buyers are eligible for up to $7,500 in federal tax credits. In most states, they also get free rein on the HOV lane!  
Quieter Drive:

EV batteries don't feature the noise of combustion engines, so expect your commute to be just a little more serene. 
Explore Electric Vehicles for Sale at Bob Ross Buick GMC 
Now that you've read about the benefits of electric vehicles, apply for financing online and call Bob Ross Buick GMC at 937-403-0700 to arrange some test drives in Centerville. We'd love to show you what our inventory of electric vehicles has to offer your Bellbrook commute! Don't forget to check out our new vehicle specials to see just how much you can save!