Best Places to Fish

If finding some of the greatest places to fish this summer is top priority, be sure to check out these recommendations. Ohio has plenty of lakes and ponds that allow fishing, some even supply bait and more to help you prepare yourself for a day of silence on the lake.
Possum Creek MetroPark
Possum Creek MetroPark is a large conservation area with prairies, woods, gardens, lakes and ponds, and more. This is a great place to bring your fishing gear and sit on the docks. This former farmland is quiet and great for those early morning starts, so pack up the car and get out there.
Five Rivers MetroPark
Just a small ways out of Dayton, you'll find Five Rivers MetroPark. Here you can visit for one of the many festivals going on or you can relax with your tackle box with a fishing pole in hand, looking over the water. There are plenty of options even if you want to do more than fish when you visit.
Rainbow Lakes
For a night or weekend out on the water, visit Rainbow Lakes. Buy the bait there or bring your own when you reserve your campsite. They also have plenty of food options available as well as tournaments going on throughout the summer. Check out their website to see what's going on and sign up!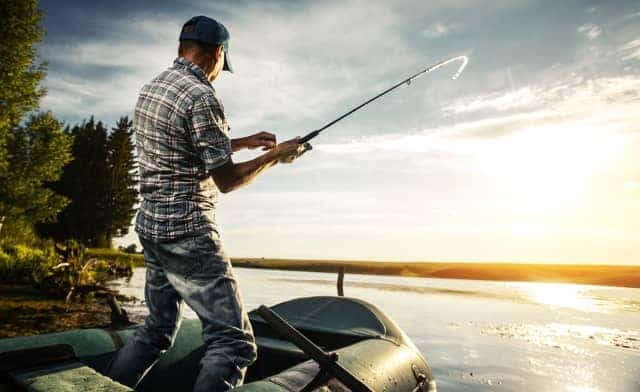 Sunrise MetroPark
Sunrise MetroPark allows visitors to fish, walk on the trails along the river, and enjoy the fresh air while looking at the downtown skyline. Visit this urban park today to find your favorite trail or fishing spot.
Taylorsville MetroPark
Fishing aside, Taylorsville MetroPark has plenty of trails to explore as well as the Village of Tadmor, the Miami-Erie Canal, and the Rock Outcrop, the site of a massive rock fall of 375 tons of overhanging stone. See all this park has to offer and more when you plan your trip today.
Learn More with Bob Ross Buick GMC
Whether you want to learn about buying vs. leasing options, read reviews on the Buick Enclave, find summer activities around Dayton, or if you have any questions, contact Bob Ross Buick GMC, your local Buick, GMC dealer, today!
More from Bob Ross Buick GMC